←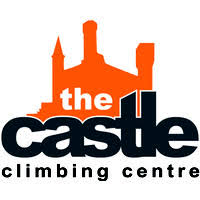 EVENT: Castle Kids Halloween Fun Day
Join us for a spooky family fun day at the Haunted Castle Climbing Centre this Halloween!
Trick or treat yourself to a family day out. We've loads of activities for you to enjoy as a family, including a Halloween-themed treasure hunt round our autumnal organic garden, relaxed arts and crafts in our café and most exciting of all, timed agility course under the expert eye of our instructors – can YOU complete the course fast enough to escape the zombies?!
Your child does not need to be a regular climber to take part.
Ages 7-9
Staged timings to ensure a maximum group size of 10 children.
Zombie Agility Course
How fast can you escape? For one-day-only, take on our specially built timed agility course, designed by our experienced Castle coach and instructor, Kuba. You'll need agility, strength and speed to make your way through our obstacle course and escape the zombies!
All participants will receive a Castle medal, fastest in each age group will receive a trophy. This activity is supervised by our expert Castle instructors. Parents and guardians will need to stay on site but are welcome to relax in the Castle café if you would like.
Outdoor Treasure Hunt
Solve the clues that lead you to the treasure! Our Halloween themed treasure hunt will have them hunting high and low through our beautiful 1.4 hectare permaculture garden, engaging in the natural world and problem solving along the way. At the end, collect a token to present to our Reception team in exchange for your treasure! (Halloween party bag)
You will be given a map and a series of clues. This is an independent activity in the Castle garden which will require parental or guardian supervision – please dress appropriately in comfortable shoes and warm clothing! You will be rewarded with a Halloween themed goody bag at the end of the hunt.
Café Kids Crafternoon
After the excitement, wind down with us in the Castle Café. We'll have an array of Halloween themed bakes made from organically grown produce from our very own garden, and delicious fresh coffee for grown ups. We'll have colouring and paper games for you to enjoy.
*Hot tip: check inside your treasure for a surprise to enjoy in our café. *
DETAILS
Tickets: £22.50 per child, includes 1 hour supervised agility course including medal, 1 treasure map for independent exploration in the Castle Garden, 1 halloween-themed goodie bag for every child, and crafternoon wind down in the Castle Café with a mug of special "Witches Brew" included.
Ages: 7-9 years
Your child does not need to be a regular climber to take part!
Parents/guardians need to give permission for children to attend. More details on the risks general information and the risks can be found on our website.
Parents/guardians need to remain on site at the Castle throughout, though during the agility course you are welcome to relax in our on-site Cafe. If you wish to climb whilst your child is participating in the agility course then, a valid climbing entry is required in addition to event ticket.
This ticket does not include admission for general climbing
---
Number of Participants
1
2
3
4
5
6
7
8
9
10