←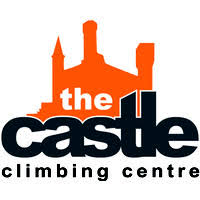 CANCELLED EVENT: Halloween After Dark
It is with great regret that the Castle has cancelled Halloween After Dark on Saturday 30th October.
This is due to an unexpected issue with licensing for this event which means we will no longer be able to host AFTER DARK on the expected date.
At this stage our intention is to provisionally reschedule before the end of the year. However at this stage we do not want to confirm a new date until we know for certain that we will be able to go ahead with all issues resolved.
Thank you for your patience, especially at a time when so many events have been cancelled, postponed and rescheduled already. We appreciate the frustration you feel.
We want to throw the best possible event, and without the correct license in place, we would have to compromise so much of the event and deliver on the promises we made. We would rather make the hard decision to reschedule and do this event justice, than try to make a half-hearted attempt at a compromise.
**TICKET HOLDERS will be contacted directly via email.
If you need to get in touch about this cancellation, please email us at gina@castle-climbing.co.uk and we'll respond as soon as we can. **
For one night only, the Castle will be dark.
Luckily the guys at Petzl will be here to light the way.
Headtorch lock-in and after party, sponsored by PETZL.
For one night only, the Castle will be plunged into darkness. Our head torch halloween event is strictly experienced adult climbers only.
The Castle will close to general climbing as usual at 8pm, just like every Saturday. But what happens next will be totally unique. At 8.30pm, we'll reopen the doors in darkness for 2 hours of headtorch climbing throughout the centre.
This is a unique opportunity to climb in a Victorian grade II listed castle in the dark.
Special Guests
Extra special guests Petzl will be here! The headtorch experts will be joining us at the Castle for this exceptional evening, and will be on hand to offer their expert opinion. Plus, they'll be bringing their exclusive (and extensive!) demo pool for you to try the latest and very best Petzl toys.
Petzl After Dark Set
Imagine the scene: shrouded in darkness, with only your head torch to guide you, you approach the bouldering wall. Never before seen problems, in the dark, to take your climbing to the absolute limit. Exclusive for this event, there will be an extra special comp wall set. Our route setters will work their magic behind closed doors - the first time anyone will see these problems will be by torchlight.
This set is sponsored by Petzl.
After Party
The After Dark After-party will begin from 10.30pm on the ground floor. This area will be closed for climbing from this time, but if you want to continue climbing elsewhere you may do so. Once you join the after party due to the sale of alcohol you will not be able to climb again for the remainder of the event.
There are extra risks associated with head torch climbing and as a result this event is open to registered unsupervised adults only. No novices at this event. Every attendee must bring their own headtorch and you are responsible ensuring it is fitted correctly. Attendees who arrive without a headtorch must purchase one on the day or will be denied admittance, no exceptions.
---
Number of Participants
1
2
3
4
5