←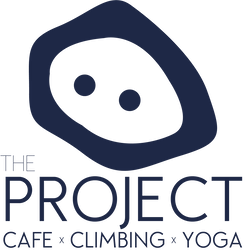 Join us for a screening of REEL ROCK 16 on Friday 27th May at 19:30-22:00.
For two decades, Reel Rock has been sharing the biggest stories from the world of climbing, celebrating the human side behind the sport's greatest adventures and achievements.
This year's no different; with an amazing line up of films.
PETE WHITTAKER & TOM RANDALL IN BRIDGE BOYS
A horizontal big-wall adventure on the longest, most ridiculous crack climb ever attempted. (28 minutes)
CHARLES ALBERT IN BAREFOOT CHARLES
Meet the opera-singing, cave-dwelling Frenchman who climbs futuristic boulder problems sans chaussons. (28 minutes)
ALEX JOHNSON IN BIG THINGS TO COME
An elite boulderer's struggle with a project propels her on a decade-long journey of self-discovery. (21 minutes)
ALEX HONNOLD, TOMMY CALDWELL & ADAM STACK IN CUDDLE
A massive link-up of 17 alpine summits pushes a famed climbing duo to the brink - and into each others' arms. (33 minutes)
We'll be serving hot and cold beverages (soft and alcoholic) and snacks, just bring yourself a chair to sit on and be comfortable although there's also a few spaces to sit on the mats and benches if you don't have a chair to bring (just please no drinks on the mats).
Films are not rated for any particular age but may contain some swearing and references to drugs or alcohol. If you bring children please be aware of this, but if you do bring them that must mean you're pretty cool parents, so you know.
---
Number of Participants
1
2
3
4
5
6
7
8
9
10