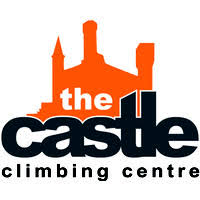 Bringing your Children
Last edited Jan. 21, 2022
---
To climb unsupervised with children at the Castle, the supervising adult needs to be a registered unsupervised climber (this means you're able to belay and tie in safely and completed our Roped Climbing AoR Form) - Bouldering only climbers cannot supervise novices. If this is you, check into one of our instructed sessions or book a course instead.
Keep reading for further information...
---
1. Experienced Roped Climbers
Up to two children (U18s) can climb under the adult's supervision.
To be considered an experienced roped climber, you must be an adult registered with us, and able to:
Put on a harness correctly
Tie in using a figure eight or bowline knot correctly
Belay someone safely, using a suitable belay device
You can register online here before you visit the centre. You can also register your novices online here to save time once you arrive at The Castle. Bouldering only climbers cannot supervise novices.
An experienced adult climber can supervise up to 2 novices. There is no minimum age for the novices you can supervise.
---
2. Bouldering Only & Non-Experienced Climbers
If you are not an experienced climber or if you're a bouldering only member please don't turn up with your children expecting to climb.
Instead to bring your children climbing you will need to book onto a course in advance. This includes climbers that need to refresh their skills:
Our Family Taster sessions are a perfect way to enjoy the experience of climbing with your kids (age 8+) under the expert care of one of our instructors. Tasters sessions last 1.5 hours and will introduce you to both roped climbing and bouldering. (Completing this course does not allow you to climb independently with your child you will need to complete one of intro courses)
If you don't want to climb but would like to bring your kids along we also offer Kids Taster Sessions for children aged 9 to 15. Again it is a 1.5 hours session including roped climbing and bouldering.
Another option is to book yourself on to one of our Introductory Courses. These courses focus on the saftey skills you need to be able to climb independently in the centre.
Visit our website to find out more about course at https://www.castle-climbing.co.uk/climbing-courses-and-prices
---
Only registered roped climbers can supervise novices.